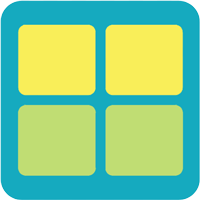 SendGrid Integration
Help & Support
We're here to help you make the most of the SendGrid Intergration App. Below are some frequently asked questions and answers. If you still need help, please use the support form at the bottom of this page to get in touch with us.
What do "Contacts Added" and "Contacts Updated" mean?

A contact added represents a new customer email address that did not previously exist in your master contacts list in SendGrid; their email address is being added for the first time to any of your lists. A contact updated represents a customer email address that already existed in your SendGrid master contacts list - perhaps they were a previous subscriber - and we have updated their status to reflect their renewed intent to subscribe to your lists.

My sync just ran, but why don't I see any activity on my Dashboard yet?

There will be a small delay from the time your sync runs and sends new contacts to the time that activity is reflected on your Dashboard. This is because once we send the new contact email addresses over to SendGrid, they place our request in a job queue that takes a couple minutes to process on their end. Your sync activity should always be updated within 15 minutes of when your last sync was performed.

Can I get a list of the email addresses you have synced from my store?

We do not ever store your customer's email addresses within the app. We pull the list directly from your store and send the data to SendGrid without storing it.

If you would like to have a history or see a list of all your contacts that were sent over to SendGrid from your BigCommerce store, we recommend creating a new Marketing List on the Settings page called "BigCommerce Contacts" and additionally sync your contacts into this list as well. With this, you can then log in to SendGrid and see the full list of contacts who came from your BigCommerce store.

Why can't I see my SendGrid API Key after I've saved it?

We are enforcing the same security behavior as SendGrid, who believes the API Key should be presented to you one time when it's created, and then never displayed again to enhance your account security. Once you provide us with that API Key from SendGrid, we will continue that practice and keep the key securely stored for as long as you have the app installed.

I just installed the app, why don't I have a free trial?

We give a 15-day free trial of our app the first time you install the app to your store. If you have previously uninstalled the app and then reinstalled at a later date, we do not give out additional free trials.

Is there a way to sync email addresses from before I installed the app?

We only offer syncing of customer email addresses that are entered after the app has been installed to your store.
Get Support
Please use the form below to get in touch with us if you have any questions or need support from us. We try to return all inquiries within 1-2 business days.